The Importance of Balloons in Shared Celebrations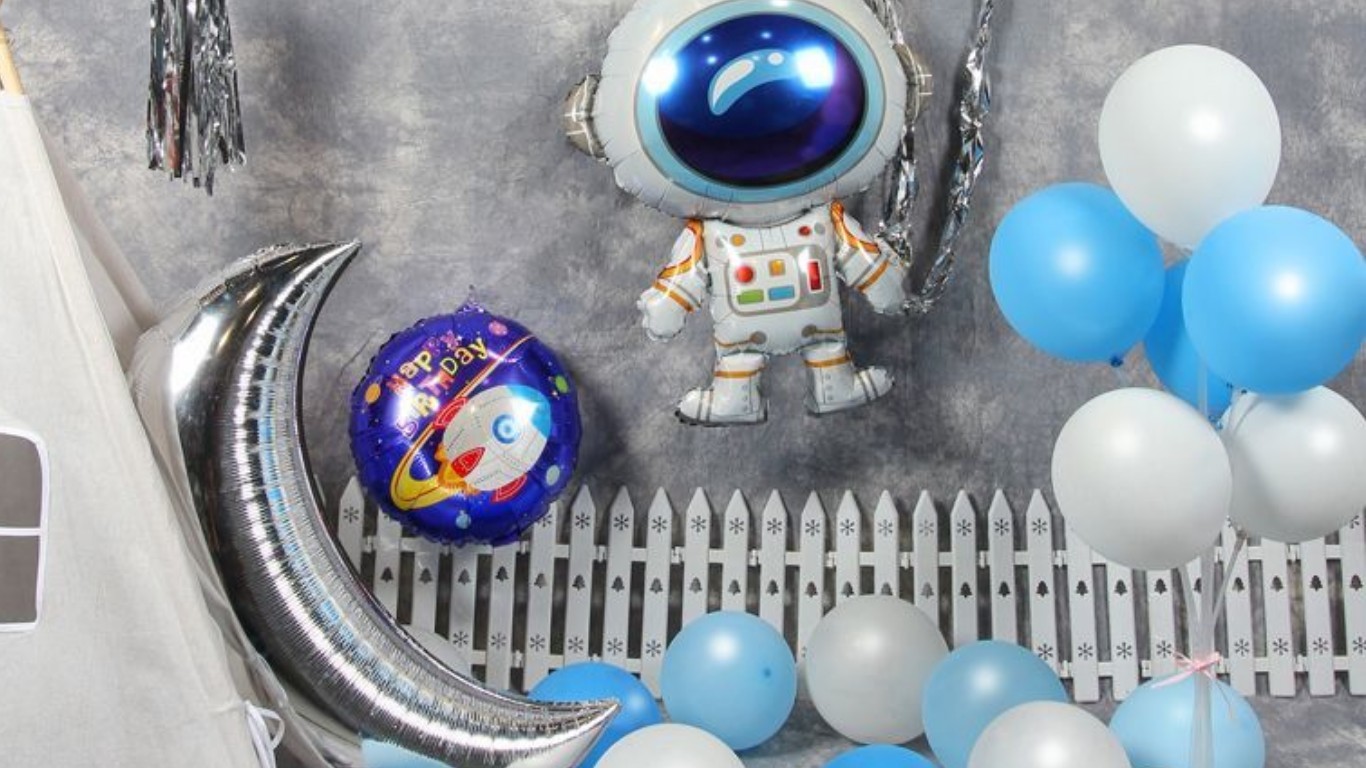 The invention of the rubber
balloon
dates back to 1842 when a scientist named Michael Faraday came up with the idea of cutting two circular pieces of rubber, stacking them on top of each other, and sealing the edges together. The balloons were originally intended for his hydrogen experiments.
However, their purpose has evolved over the years. What started out as a scientific tool can now be found in celebrations large and small. If you've been to a party before, you've probably found balloons used as part of the decorations. Plus, they often come in a variety of types, shapes, and sizes, which helps explain their enduring popularity as party decorations.
Common types of celebration balloons
Latex is the most common type of material used to make party balloons because of its versatility. Since latex is a lightweight material, latex balloons are the ideal type of balloon when you want to decorate a party with helium balloons. Also, latex is stretchy, which makes these balloons very popular among stage magicians who use them to create balloon animals at children's parties.
While mylar and foil balloons have been in production since the 70s, these balloon types have only recently gained popularity on social media. With their glossy and shiny finish, these balloons are a hit with teens and young adults who love to post pictures of their party shoots on social media accounts. These balloons come in all shapes and sizes and are perfect for any occasion.
Why balloons important
No matter which balloon decoration you choose, there's no denying that the right choice can significantly elevate the mood of a party. Similar to cakes, party balloons have become an essential part of any celebration. In fact, balloons are probably one of the first images that come to mind when you hear the word party. They help infuse fun into the overall atmosphere of the event. Plus, they make great party favors for your guests to take home.
Also, designing and decorating your party with balloons helps create a lively environment. An attractive venue is often the catalyst for your guests to come up with creative and fun photo opportunities. After all, what better way to commemorate this special day than by immortalizing it in a movie. If you're the designated party planner, you may want to offer your guests unique moments to showcase your party decorations. Elegant party balloons, especially custom ones, can help you achieve this.
Whatever the occasion, balloons can help take the celebration to new heights. So the next time you're planning a celebration, make sure you don't forget this important party item on your shopping list. If you have this need, please
contact us
.
JOYEET is a company that has been a
custom party decorations supplier
for over 10 years. All our products meet international quality standards and are highly appreciated in various different markets around the world. It has also won unanimous praise from domestic and foreign customers.