How to Decorate for a Party?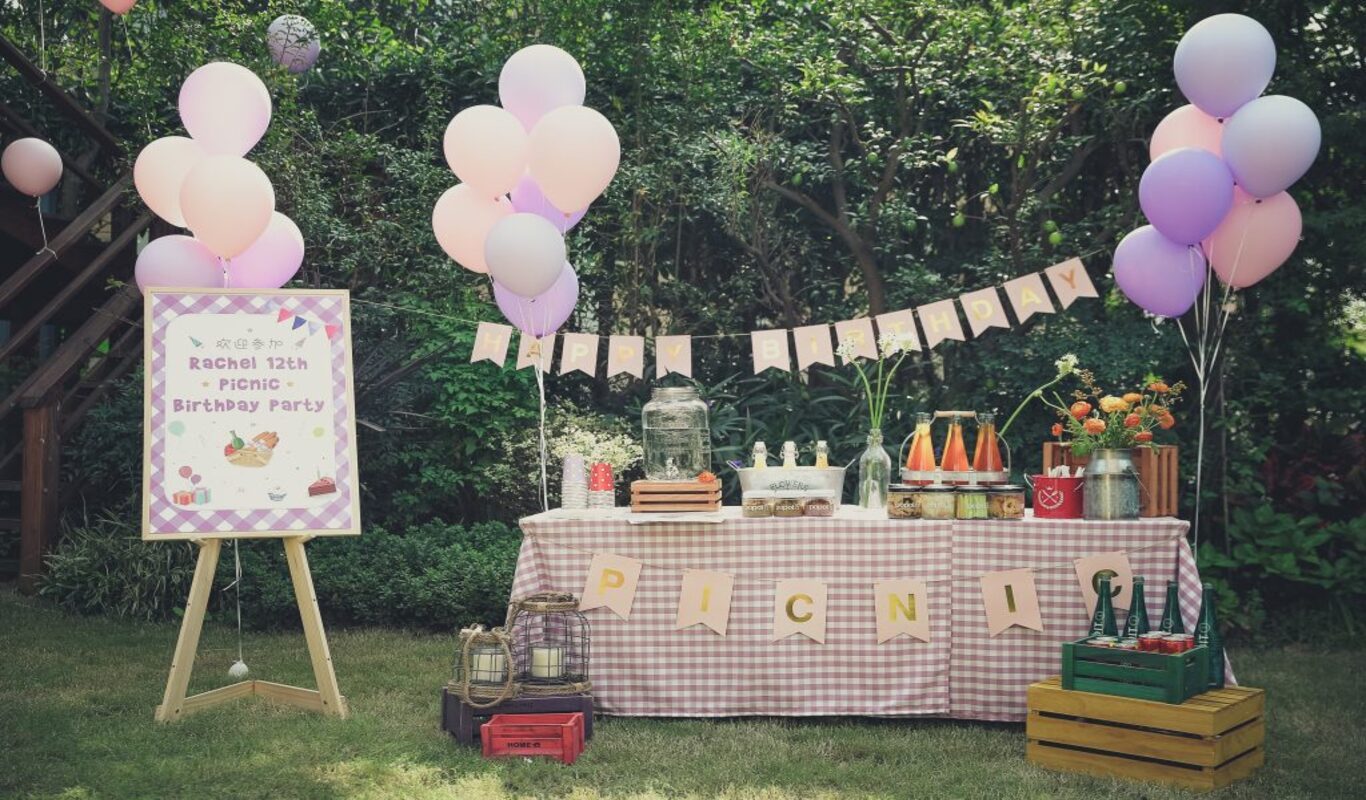 Decorating for a party can be difficult, but it doesn't have to be. Once you know where to start, the rest is quick and easy. The most important part of party decor is having a consistent theme and knowing who your guests are. Children and adults will have different interests, and you want your decorations to appeal to everyone.
Part 1: Planning the decoration
1. Decide the object of the party.
Whatever the occasion, you're probably throwing a party for one person or a group of people. Are they children? adults? Are they close friends, classmates, or colleagues? Knowing who your guests are will give you a better idea of what themes, colors, and decor you should use. For example:
If your guests are mostly children, you will want to use lots of bright colors, balloons, and streamers.
If your guests are older, you may want to limit the colors and use simpler decor for something more elegant and/or refined.
Is this a dinner party? If so, you need to pay more attention to the table itself, as this is where your guests will spend most of their time. Grab some pretty plates, napkins, tablecloths, centerpieces, and more. Pay less attention to extras like balloons and decoupage.
2. Decide what occasion.
This will also help you decide what colors and trims to use. This will help make the party more personal and special. E.g:
If it's a baby shower, consider whether it's a boy or a girl. Boys use lots of blue and girls use lots of pinks. Don't use too many shades.
If it's a birthday or Quinceanera, use the birthday girl's favorite color. Try to stick to one primary color, with white as a secondary color.
If it's a graduation party, consider using the school's colors.
If it's a holiday (New Year, Halloween, Christmas, etc.), use the colors associated with that holiday. For example, if it's a Halloween party, you might want to use orange and black. For a more formal Halloween party, use white and black.
If it is a wedding party, consider the theme color of the wedding. These are often paired with cakes, wedding bouquets, and bridesmaid dresses.
3. Select a theme.
The topic is likely to be something of interest to the person you're throwing the party for. If you don't know what the person is interested in, choose something that's currently trending (such as rustic, vintage, or vintage). Here are some ideas to help you get started:
Consider the person's interests. Do they like fish? monster? pony? Choose decorations that match these interests.
Do you and your friends have a favorite book or movie? Based on this. If the book or movie is new, you may be able to find suitable decorations at your local party store.
Try other general themes such as rustic (lots of burlap and galvanized steel) or antique (lots of lace).
Take your guests to another time and/or place. Try Tiki, Luau, or Paris-themed parties. You can also try another era, such as the 1920s, 1950s, or 1970s.
4. If you're having trouble coming up with a theme, use an upcoming holiday or the current season as inspiration.
Check your calendar and note any upcoming holidays. If you feel the holidays might get in the way of your party, then pay attention to the season: fall, winter, spring, or summer.
If your employee appreciation party is in October, you may want to give it a fall or Halloween theme. Use plenty of oranges, pumpkins, and bats for garnish.
If your birthday is set in December, you may want to stay away from the Christmas theme, but consider the winter theme. Use lots of blue, white, silver, and snowflakes for decoration.
1. Know your budget.
If you're on a big budget, you can craft elaborate decorations. However, if you are on a very tight budget, you may have to use simpler decorations or make your own.
Store-bought party decorations can be expensive. You can save a lot of money by making your own banners, pennants, and centerpieces.
2. Remember the location.
Are you throwing a party in a classroom, office, or at home? Is it in a restaurant or a rented banquet hall? Depending on where you're hosting your party, you may need to limit your decorations. Some places, like an office ad restaurants, simply don't have space. Other places, such as rented ballrooms, may have specific guidelines that you must follow.
If you have a small space, focus on simple decorations such as balloons, decoupage, napkins, and paper plates.
3. Determine how much time you need to set up the party and how much help you will get.
If you're trying to throw a tropical-themed party in a few hours and you'll be the only one setting up the party, a full-fledged tiki bar and hula stage might be a little overwhelming for you. Remember, it's better to start with fewer decorations and add more if you have extra time than to start with too much and end up not finishing.
4. Consider how much you're willing to clean up later.
After the party is over and the guests come home, you may be exhausted. Cleaning up will be the last thing on your mind. If you're someone who doesn't like cleaning or removing decorations, you might want something simple -- like a few balloons or a centerpiece -- rather than something that takes a long time to remove -- like Streamers, decoupage, banners, etc.
5. Know that decoration doesn't have to be balloons, decoupage, banners, and streamers.
These are the most popular decorations, but sometimes, they just don't fit the occasion, theme, or budget.
Part 3: Using decorations
1. If there is not enough space, please stick the paper cutouts on the walls and windows.
Secure them to the wall using tacks, scotch tape, or poster putty. Try placing the shape at a slight angle, rather than straight up and down. This will make them appear more "active" and interesting. They are perfect for holiday parties like Valentine's Day and Halloween. They are also great for classrooms and offices as they don't take up much space.
2. Cover the table with tablecloths, tablecloths, and vases.
Choose a solid color tablecloth and cover it with a patterned tablecloth. If you don't have a table runner, sprinkle some confetti in the middle of the table, or use wrapping paper. Finally, put a beautiful flower arrangement in the middle of the table.
The core doesn't have to be flowers. For example, if it's a Halloween party, you can use jack-o-lanterns or creepy candlesticks as centerpieces.
Avoid spreading confetti too close to where people will sit.
Add some light with pillar candles. Arrange the candles in three groups and use different heights. This will make the table look more interesting.
3. Hang banners and pennants on doorways or windows.
Secure them with tacks or scotch tape. You can also make a simple "streamer" curtain for your doorway:
Cut a few long strips of streamers.
Glue them in a row above the door.
Gather the halves in the middle and glue them to the left side of the door.
Gather the rest and glue them to the right side of the door.
Cover the tape with a large bow.
4. Don't forget the balloons.
Choose balloons that match your party's color and theme. For example, if it's a Halloween party, choose black and orange balloons. Blast them with air or helium and hang them around the room. Focus on corners and tables.
Fill clear balloons with colorful confetti for a pop of color.
If you have a helium tank, tie the streamer to the end of the balloon instead of the ribbon.
If you don't have a helium tank, attach the ribbon to the balloon and glue the end of the ribbon to the ceiling. Balloons will hang above your guests.
5. Don't forget small things like plates, cups, and napkins.
If you can, try to match them to your theme and color scheme. Even if you don't have a lot of decorations, they can really take your party to the next level. They are great options for those on a budget.
For a rustic theme, consider mason jars.
For an elegant theme, choose gold or silver plates (they can be plastic).
If you're on a tight budget, buy a plain white napkin and pack it in a colorful mason jar.
Instead of using regular straws, try paper straws, or straws with funky decorations on them.
6. If this is a family gathering, use ceilings, railings, and fireplace mantles.
If your guests are allowed to go elsewhere in your home, you need to make sure everything looks festive. This will help extend the party beyond the living/dining room where most guests linger.
Hang the garland on the fireplace mantle.
Glue the streamers and balloons to the ceiling.
Wrap a garland around the railing.
The above details how to decorate a party, if you are planning to buy party supplies, please
contact us
.
JOYEET is a professional
custom party decorations manufacturer
, all our products meet international quality standards and are highly appreciated in various different markets around the world. It has also won unanimous praise from domestic and foreign customers.