8 Tips for Choosing Party Decorations for Your Birthday
Birthdays are one of the best occasions of the year for many reasons. He can bring everyone close to you together. The party includes friends, family, gifts, and of course party decorations.
When it comes to spending money on decorations, of course, the cheaper the better. Real money should be spent on gifts. So, what are some good tips when you're planning someone's birthday celebration decorations?
Below we'll cover eight tips for choosing the best party decorations for your birthday. Whether you're planning a birthday party for your toddler, your parents, or your friends, make sure this
birthday party
is the best.
1. Choose the best party decorations
Before diving into the ins and outs of party decor, let's go over the options. How do you choose the right decor for the occasion?
First, you should make a general list of dos and don'ts. Find out what type of party you have. This means taking into account the subject, budget, location, weather, and general age range.
The best party decorations are the ones that fit your situation. Don't waste your money on things that "don't work" for your guests.
Thinking ahead will lead you to choose the following party decorations, all of which have a place on that special day.
2. Decide on a party theme
If you're planning to celebrate a birthday, you need a theme. The theme depends on the age of the individual and the context of the party. Getting the theme right and consistent can keep your party consistent.
If you're planning a party for adults, there are a few great ideas to follow.
Birthday parties don't have to be like birthday parties of the past. New-age adult parties can center on wine tastings or game nights. For kids, cartoon-themed parties are the best option. Make sure there are plenty of activities so the kids don't get bored.
This is a great way to develop a theme if the date involves planning a holiday birthday.
For all the milestones you meet in life, get creative. Make the time you spend with your loved ones memorable.
3. Balloon
The best addition to any celebration is simple - balloons.
Balloons create a cosy atmosphere. They are great for indicating a party spot or as a place to use as party decorations.
Whether you're wholesale or custom, balloons are a cost-effective way to create memorable moments. Balloons can be used for great photo opportunities.
Nothing creates a party atmosphere like balloons.
4. Dessert table
Instead of waiting to cut the cake, use the dessert table to make life easier.
It's a great way to keep your guests happy and enjoy a delicious meal. You can go with just about anything - donuts, cake balls, fondue, you name it.
Tie the theme of the party with the dessert table. You can do this using the dessert itself, a little sign on the table, or any other birthday party theme.
You can customize some party utensils so that all your guests can enjoy your well-prepared desserts. This is convenient for you as well as for your guests.
5. Gift table
Never know where to put gifts at a party? Simplify the process and create space for a gift table.
It's an easy way to make a gift stand out and provide a way to go crazy. This can be done by theme or by adding extra signage so guests know where to put their gifts.
6. Lights, cameras, actions
Yes, lights and banners are one of the most important parts of party decoration. You might not realize it, but there are plenty of ways to incorporate custom lighting into your party.
Lighting is especially important if you're partying at night or heading into the middle of the night. It also depends on space.
If you are in an open area, the more light sources the better. Some of the best lights are string lights. They're easy to set up and work with any decor theme that covers a lot of square footage.
Photography props can help your guests leave beautiful and warm memories, and it is also one of the very important parts.
7. Logo
Guiding guests to a party can be tricky without signage.
The logo matches the theme of your party. They'll easily point out party hotspots, like the locations mentioned above.
All in all, signs are a relatively inexpensive and effective way to explain rules and other important information to guests.
8. Flower arrangement
Flowers aren't just for women. Flower arrangements can be admired by almost anyone invited to a party.
You may not have thought about it beforehand, but different flowers mean different things. Don't confuse your guests with flowers. You need to make sure to avoid flowers used for mourning. Instead, opt for happier occasion flowers.
Like other decorations, this is a great way to keep the party theme and colors consistent throughout the party.
Party decorations are an easy addition to any party, birthday or not. It's easy to get the trim right, and it's easy to get it wrong.
Make sure to consider all of the above information ahead of the big day. Organizing your thoughts beforehand means gathering useful information. If you have questions or want to buy party supplies, please
contact us
.
JOYEET is a professional
custom party decorations manufacturer
. We adhere to the business philosophy of "quality proves strength, details achieve success", and strive to do every product well. At the same time, we also have a strong design team. Through the accumulation of experience and the unremitting pursuit and improvement of the future, continuous self-innovation, technological innovation, management innovation, and business philosophy innovation, we will provide you with high-quality, preferential prices and more fashionable products.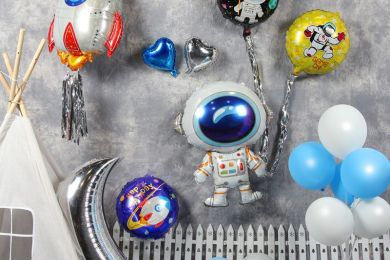 Find birthday balloons for kids at JOYEET! High in demand. Approachable MOQ of 6. Order your birthday decorations today!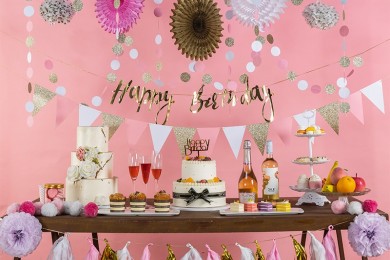 Find Wholesale Pink Party Birthday Decorations for Girls at JOYEET!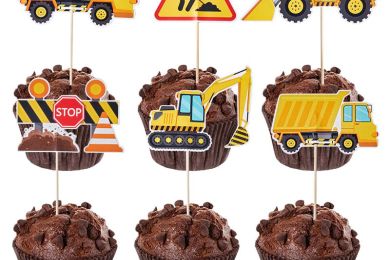 Find Wholesale Party Paper Cake Toppers, Construction Themed Kids Birthday Party Decorations Supplies At JOYEET!