5 Benefits of Using a Laundry Basket at Home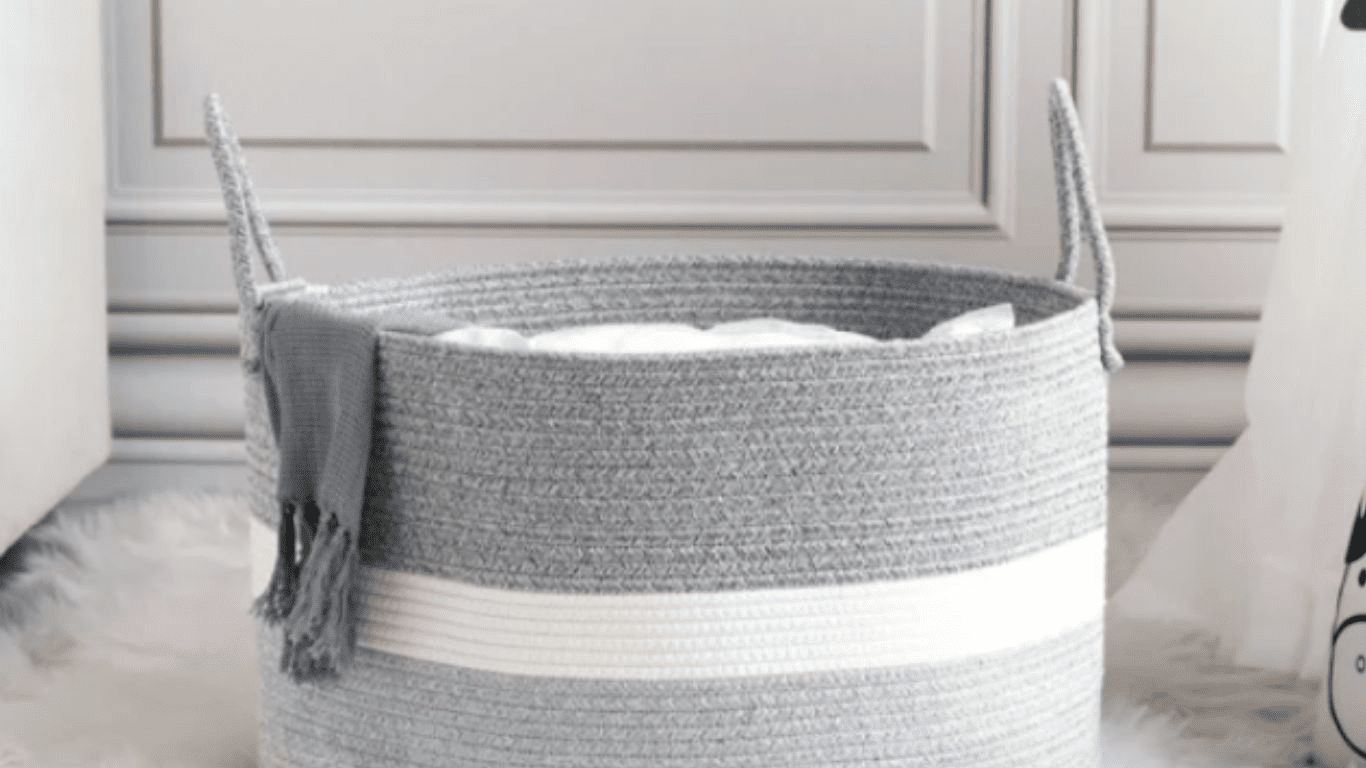 Clothes are the basic items that we change every day in our lives. Like, going to the office, we need different clothes, going to a party or going to a wedding, we need different clothes too. In my opinion, these dresses give you a great way to blend into the ongoing occasion.
Preparing clothes is not a problem, but sorting dirty clothes is a hassle. Many of us don't have the time or ability to do these laundries all at once every day;
laundry baskets
come and hold everything in the best possible way.
I would like to add that when we have children in the family, the responsibilities increase. This leads to a huge collection of clothes in the corner of your home. Laundry bags are also the best option in this case.
Laundry baskets are designed to store all your dirty or excess clothes anywhere in your home. Alternatively, I can say that it can hide things subtly without compromising the beauty of the place. These baskets are made of high-quality materials such as wood, chambray, and cotton.
Below, I've listed a few advantages of using a laundry basket at home:
1. Managing clothes can be so easy
Dirty laundry is all over the house, which is why you didn't find your socks, handkerchiefs, and other little things in time. But, my dear friend, the laundry basket will take away all your troubles and dirty clothes. Yes, you can easily organize or store dirty laundry in any corner of your home with a laundry basket. Afterward, when you have time, take the clothes out and wash them.
2. Easy to carry
As dirty laundry accumulates, the lightweight design of the laundry basket is more practical. The pieces are made of lightweight materials, which makes them easy to carry from one place to another. Even your 5-year-old can easily move these parts.
3. Lots of options
From plain colors to printed designs or fine wood constructions, you can get a huge selection of laundry baskets on the market. You can search online or go to an offline store to buy one for your home. With these features, these laundry baskets can add warmth and beauty to a specific location.
4. Simple cleaning
For example, if guests call you at short notice to inform you of their visit, then this is where you can put any dirty or extra clothes in the laundry basket. sounds good? Well, trust me; these bags will help keep your home clean in no time. It's a great way to hide messes scattered around your home.
5. It provides security
Laundry baskets are the best option when you have to hide something from your kids for safety reasons. You can put these items in this basket and place them anywhere in your home where you want to keep your little eyes away. Laundry baskets are used to store other extras such as cushions, blankets, toys, and more.
Conclusion
Laundry baskets are a must-have item to find in any home and keep everything organized in an attractive way. These baskets have different types of functional features and designs to meet all your needs. With the convenient laundry bag construction, you can take it anywhere, anytime. These nifty bags can be taken with you even when you are traveling for a long time. Also, the benefits mentioned above have made the need and importance of laundry baskets clear. If you are planning to buy a laundry basket, please
contact us
.
JOYEET is a professional
custom household items manufacturer
. The company adheres to the business philosophy of "quality proves strength, details achieve success", and strives to make every product well. At the same time, we also have a strong design team. Through the accumulation of experience and the unremitting pursuit and improvement of the future, continuous self-innovation, technological innovation, management innovation, and business philosophy innovation, we will provide you with high-quality, preferential prices and more fashionable products.