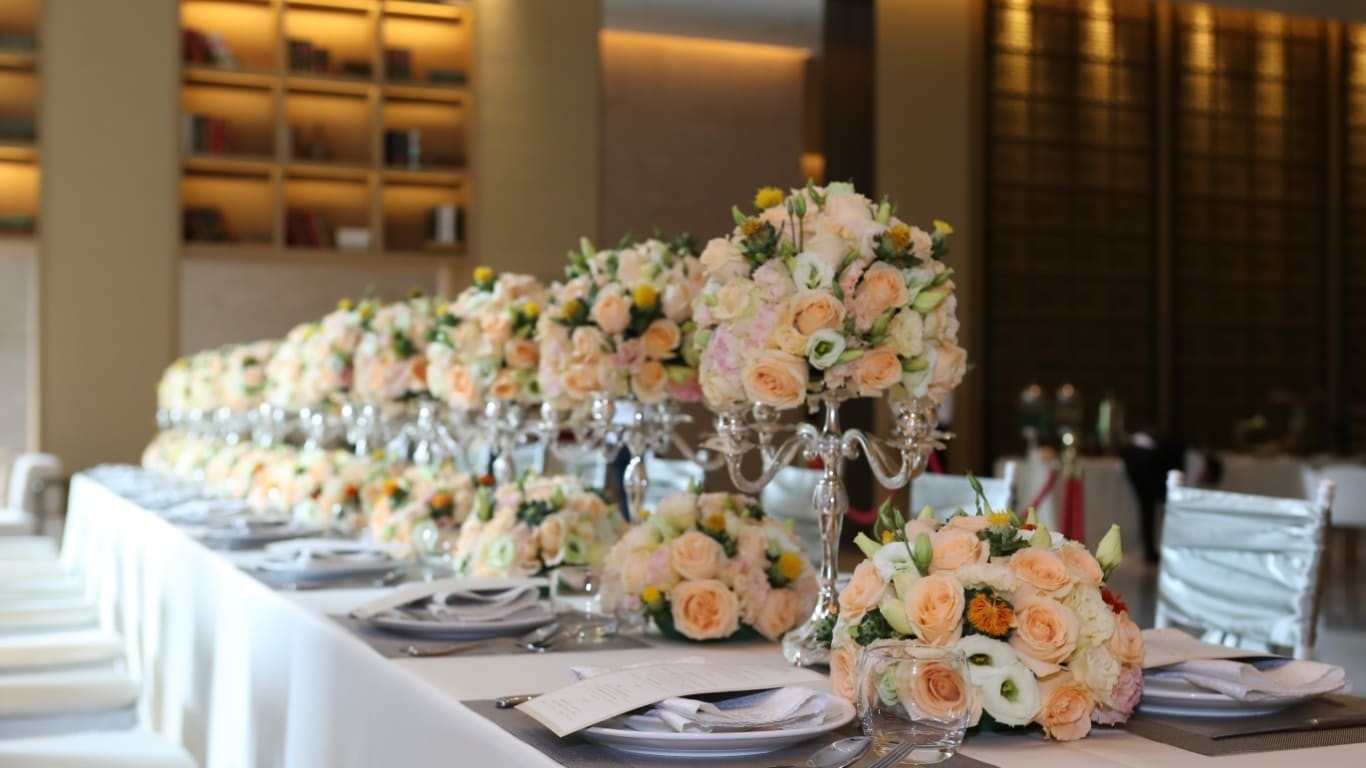 When organizing any special event, be it a wedding, birthday party, anniversary, graduation, social or corporate event, our goal is to make the event design stand out and every little detail counts. Since your guests spend most of their time eating at the table, table decoration plays an important role in making a great impression. From elegant tablecloths and sheets to high-end tableware and napkins, every little detail counts when creating a stunning tablescape.
A
party napkin
may seem like a small and insignificant detail, but there is no denying that napkins play a vital role in elevating your table decoration to a higher level of elegance and are crucial to the success of your event. important. The napkins complement your theme perfectly, complement the rest of your decor and add glamour to the ambiance. Pair your tablecloths and table runners with napkins to give you an elegant and sophisticated look and add a chic charm to your dining table.
The right napkins not only add elegance to your tabletop but also give your guests a sense of comfort in order to clean and wipe up any accidental spills. Still, confused about whether to use or not to prepare a napkin for an upcoming party? Check out these important benefits of adding napkins to your desktop environment to clear all your doubts.
1). Napkin lift event design
Napkins can effortlessly help you dress up your dining table and add a touch of class and elegance to your party. Napkins are a delightful accessory that can enticingly accentuate your regular table and cutlery while adding a luxurious appeal to your overall event decor.
You can make an amazing first impression on your guests and turn your dining experience into a palatial feast by choosing quirky napkins. For example, using sequined, satin linen, or wrinkled taffeta napkins at wedding ceremonies and reception desks can help add a touch of glamour to your overall party vibe.
2). Napkins highlight themed decorations
The perfect desktop landscape not only enhances the look of your event but also complements the decor. If you are looking to enhance the thematic elegance of your event decor, then keep in mind all the tiny details, especially the napkin design and programming, which play a big role in defining the theme.
3). A decorative addition to any table
The best thing about napkins is that they are very decorative and can transform any ordinary, boring tabletop into an attractive one. If you're on a tight budget and can't afford to spend on expensive tablecloths, tablecloths, coverings, and placemats, just give your ordinary tabletop an instant glamorous look with cute and elegant napkins.
Available in a variety of colors, patterns, and styles, our napkin collection will add elegance to your dinner parties and other festive events. Stylishly adding visual appeal to your mealtimes, our collection of napkins will decorate your tabletop in the most striking way, exuding elegance.
If you're looking to add glamour to otherwise bland dining tables and cutlery, our fancy paper napkins will add style to your party. Turn your cocktail parties, barbecue parties, dinners, holidays, birthdays, showers, carnivals, picnics, and high-end business events and weddings into a grand realm by presenting these convenient and elegant paper napkins.
4). Helps to add pops of color
By using the right napkin to match your venue setting, you can add stunning color to your tabletop. Complementing your event theme, our many shades and color combinations for napkins will enhance the beauty of your tabletop.
Our party napkins will be perfect for children's parties, birthday celebrations, wedding receptions, baby showers, valentine's day parties, and more. Our vibrant beverages add fun and energy to your dining experience with their lively colors and stylish designs. Fancy paper napkins will create an uplifting themed party table.
5). Stylish and practical
The importance of napkins in enhancing the look of your tabletop cannot be denied, but it cannot be overlooked that the primary function of napkins is to aid in a neat and clean meal. With napkins that combine elegance and convenience, style and function, you can easily elevate your tabletop game. In addition to the napkin's fabric and feel, the napkin's foldable style and functional value also help transform your tabletop from drab to classy. There are many easy ways to fold napkins that are both functional and stylish, adding another layer of sophistication to your decor. Not only do napkins help to enhance and accentuate the decor of a table setting, but they also help provide a relaxing, comfortable, and spotless dining experience.
There is no denying that napkins are an important aspect of decorating a tabletop. We hope these benefits and reasons have convinced you to use napkins to elegantly design your venue setting for your special event. Choose SUNBEAUTY napkins to bring a different touch to your desktop by changing them from ordinary to extraordinary. If you are planning to buy party napkins, please
contact us
.
SUNBEAUTY is a professional
custom party supplies wholesale manufacturer
. We believe in creating memories and having fun. Our fun concept is to bring joy to a child's entire childhood - you could say this is where we shine. From the very beginning of our affairs, we provide a personal touch to each event. From seasonal celebrations to warm farewells, birthday parties to sweet baby showers, every party starts and ends with a smile. Life is a big celebration - let's have some high-quality fun!