Party Balloons Will Make Your Event Pop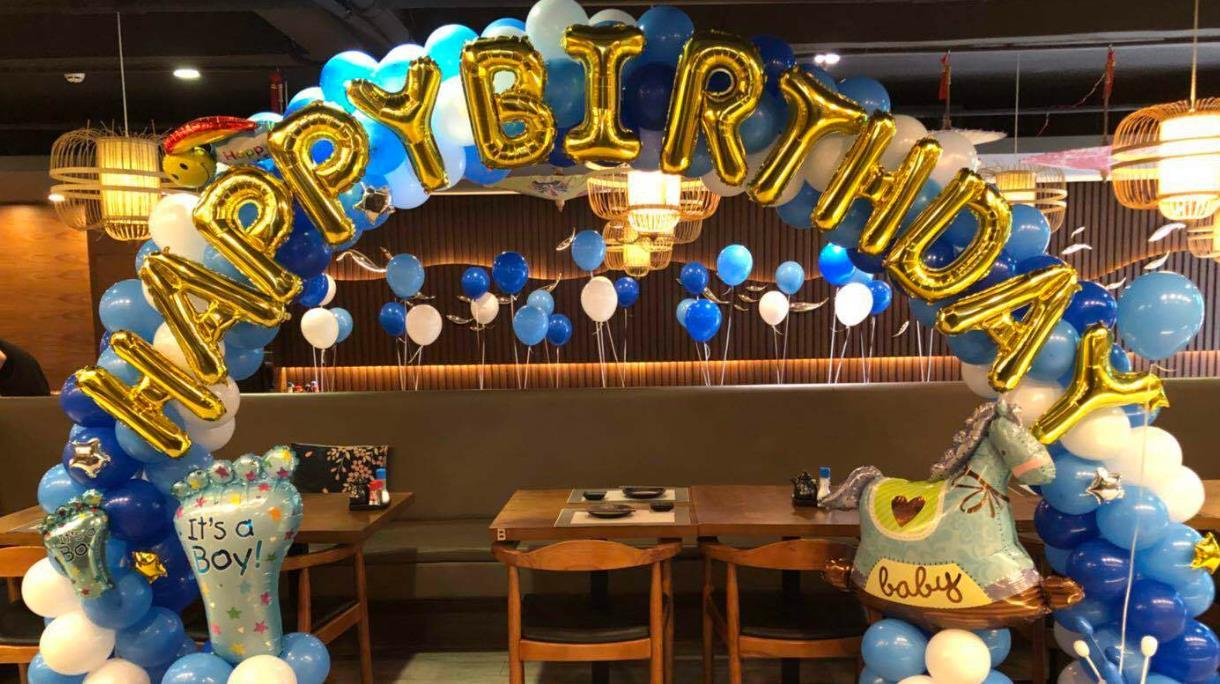 When throwing a party, there is one decoration that cannot be missed: balloons! Not only do they pop up at your event, but they also add an aesthetic that makes everything work together. Decorating with balloons is affordable, and if you plan to have kids around, they'll have something to play with. But what types of party balloons can you join? Today, we will tell you about this in detail.
In the world of balloons, latex balloons are the most common. You'll see them at every party, almost every party you go to. They can be decorated in different shapes and will definitely contain different colors. An interesting fact about latex is that it is biodegradable, which makes latex balloons environmentally friendly.
Latex balloons are much cheaper than aluminum foil balloons, you can buy more latex balloons than aluminum foil balloons for the same price;
They are great for decorating rooms, making arches, and garlands, decorating gifts and just launching helium balloons into the sky.
Wide size range (from 5 to 36 inches);
You can inflate latex balloons manually or with a balloon pump;
Latex is a 100% biodegradable material;
Wide range of colors;
They are not reusable because the natural latex rubber deforms when you inflate the balloon;
They deflate and deform faster--Professional decorators recommend using them only for a day or two of events;
On the other hand, foil balloons are gaining popularity to match their latex counterparts. At first, the balloons needed to be sealed with heat, but a self-sealing valve was later installed to make them easy to blow up and install.
High strength and durability from metal processing;
Reusability;
Wide size range (from 4 to 32 inches);
Suitable for making balloon characters;
Multifunctional design and many different shapes of balloons;
The mirror-like finish makes them popular with professional artists and photographers.
They maintain a given shape and size when inflated;
Expensive solution (much more expensive than latex equivalents).
Alphabet and number balloons
These balloons are either latex or foil. In most cases, they will be foil balloons. Whether you're hosting a birthday party or want to write the name of your store, foil balloon wholesale has the letters, numbers, and color combinations you need to brighten things up.
Lasts up to 5 days;
Suitable for assembly congratulations;
Very festive look;
A simple solution for creating simple and quick decorations.
A rather expensive solution;
Not friendly to the environment.
Toy balloon
These are small latex party balloons. They are fun and fill a room with their colors. Latex balloons are generally around 10 to 30cm in diameter and are filled with air or helium. You don't need to host an event to make these balloons appear. They are a fun children's toy and your child will spend a lifetime playing with balloons.
The advantages and disadvantages are the same as typical latex balloons.
The most popular balloon shapes for any celebration
People choose the shape of the balloon according to the idea and concept of the celebration. Typically, the following balloon shapes are most common at parties:
Fruit;
Heart;
Stars and crescent moon;
Diamond;
Popular cartoon characters;
Letters and numbers.
Which balloon types to choose for your party?
Birthday parties: In fact, all types and sizes of balloons are great for decorating such events, but latex balloons and letter or number balloons are especially important. Sometimes foil balls are used to create a visual accent at parties.
Children's birthday parties: These events often use plain but colorful latex balloons, toy balloons, number and letter balloons, and twisted balloons (we mean the characters designers create from them).
Weddings: Most often newlyweds use latex balloons in trendy "wedding" colors. There are many ideas for decorating plain latex wedding balloons - you may not recognize them: for example, balloons of different sizes can be hand painted or wrapped in tulle. Foil balloons are also welcome at weddings.
Balloons are part of every celebration because they bring fun and color to the event. You can mix and match your balloons or have them follow your event theme colors to keep everything harmonious and symmetrical. Sprinkle some toy balloons around so the kids can play all day. If you want to buy party balloons, welcome to
contact us
.
SUNBEAUTY is a professional
custom party supplies manufacturer
with more than 10 years of experience, all our products meet international quality standards and are highly appreciated in various different markets around the world. It has also won unanimous praise from domestic and foreign customers. From the very beginning of our affairs, we provide a personal touch to each event. From seasonal celebrations to warm farewells, and birthday parties to sweet baby showers, every party starts and ends with a smile. Life is a big celebration - let's have some high-quality fun!