Halloween is just around the corner, and it's time to start planning an unforgettable party! One key aspect of any Halloween bash is the decorations. Whether you're hosting a spooky gathering for adults or a fun-filled event for kids, the right decorations can set the tone and create an atmosphere of frightful delight. In this blog, we will explore some exciting Halloween party decoration ideas that will transform your home into a haunted haven!
Pumpkin Palooza :
Pumpkins are synonymous with Halloween, so why not make them the stars of your decorations? Carve wickedly grinning jack-o'-lanterns and place them on your porch to greet guests.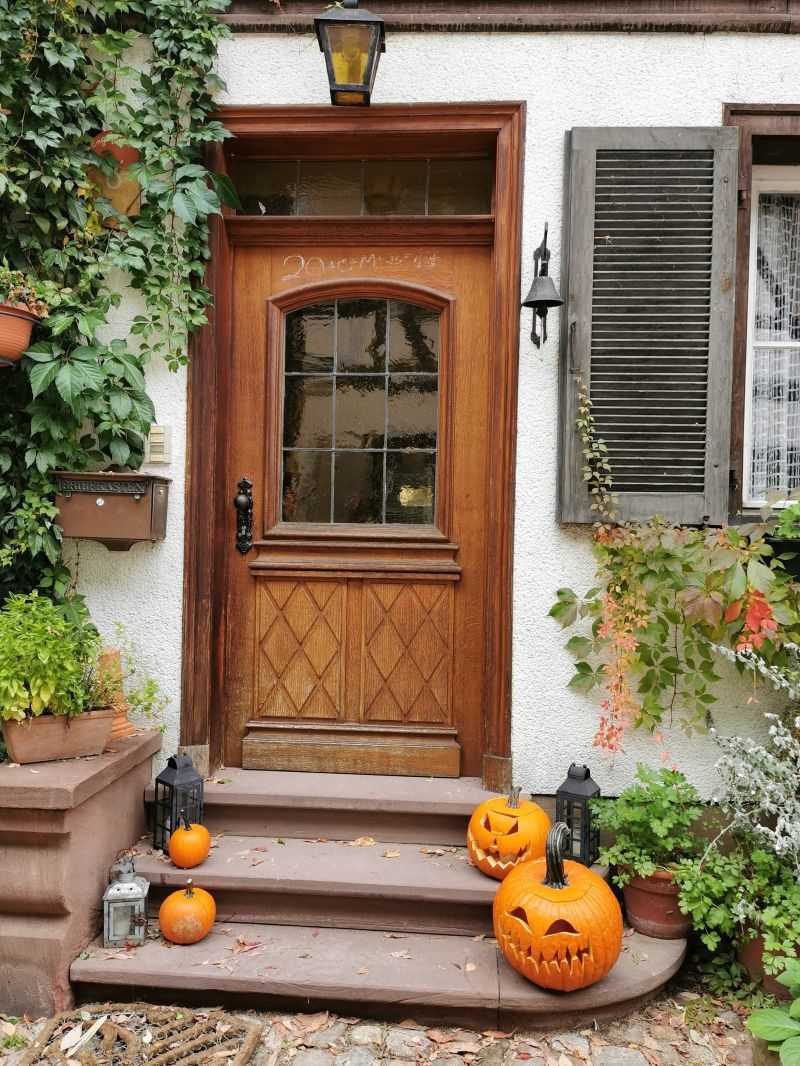 Create a pumpkin patch centerpiece using mini pumpkins and gourds. Paint pumpkins in vibrant hues like purple, pink, blue and white for a modern twist.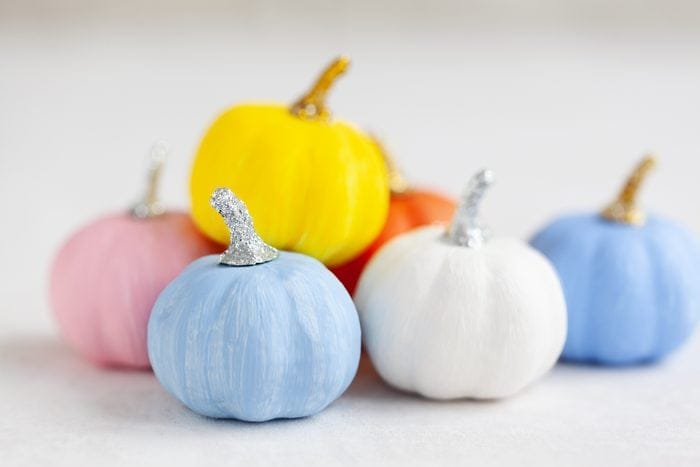 You can even stack pumpkins of various sizes on your front lawn for a charming display. The options are endless when it comes to incorporating pumpkins into your Halloween decor!
Eerie Elegance with Candles :
Candlelight adds an enchanting ambiance to any Halloween party. Fill your space with an array of flickering candles placed in eerie candle holders or candelabras.
Use black or red taper candles for a gothic touch, or opt for flameless LED candles for added safety.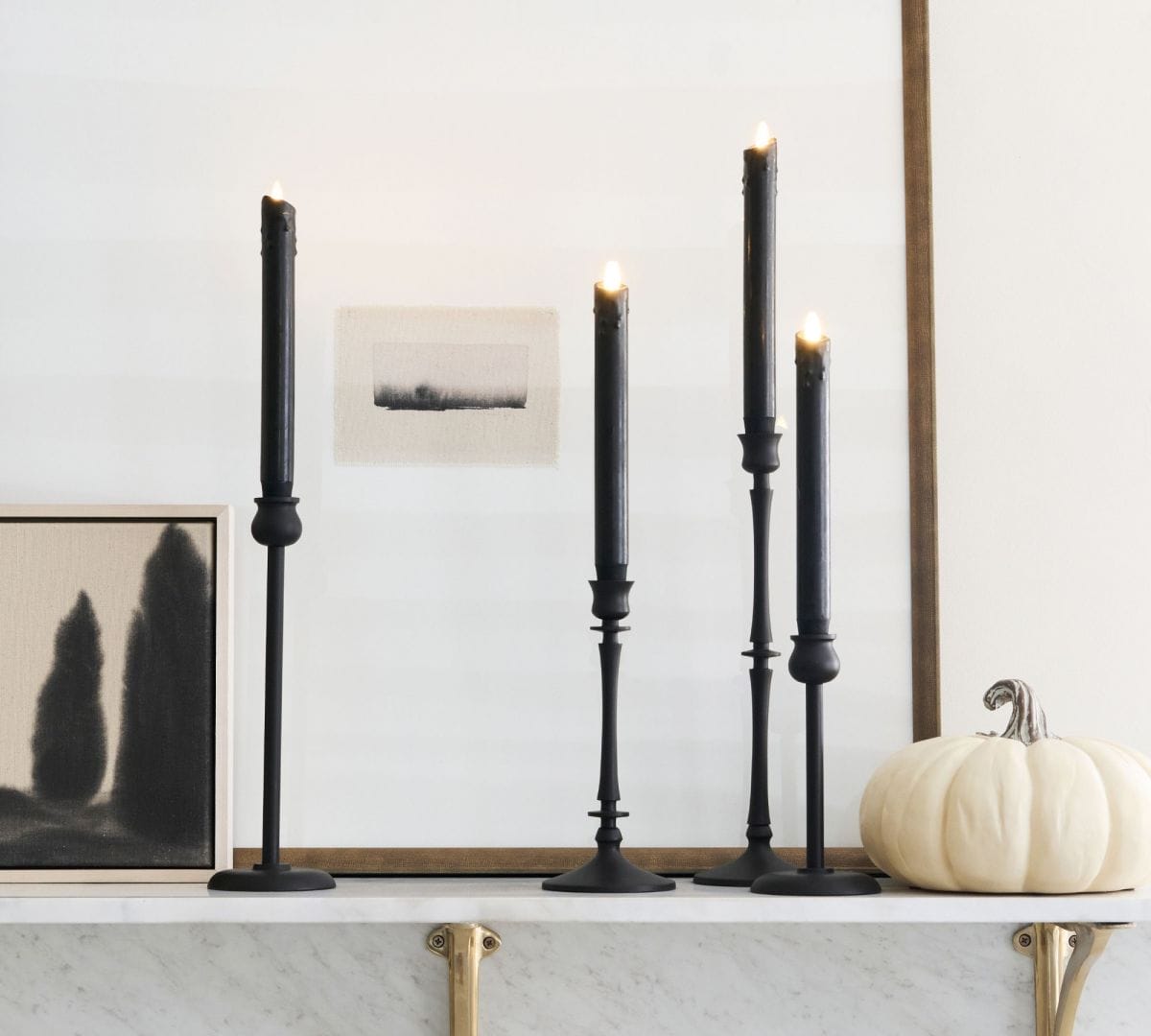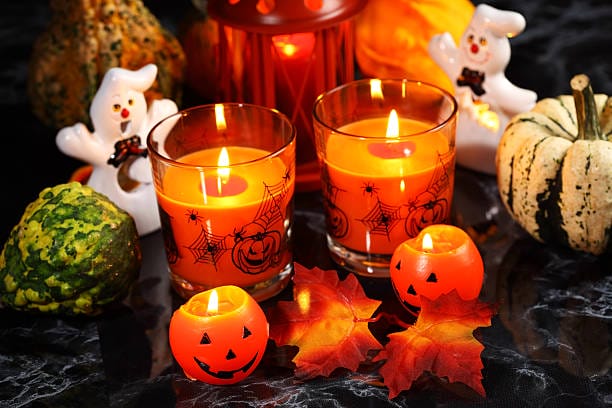 To create a mysterious vibe, float candles in bowls of water with red food coloring to resemble pools of blood. Don't forget to place candles inside carved pumpkins or lanterns for an extra dose of spookiness.
Hauntingly Beautiful Wreaths:
Wreaths aren't just for Christmas! Design your own Halloween-themed wreath to adorn your front door. Use a grapevine or foam wreath base and embellish it with black feathers, plastic spiders, faux cobwebs, and mini skulls. Add a touch of elegance by incorporating black lace, purple ribbons, or silver ornaments. Hang the wreath with a black satin ribbon for an enchanting welcome to your guests.
Terrifyingly Tangled Spider Webs:
No Halloween party is complete without spider webs! Stretch out synthetic spider webbing across corners, railings, and furniture. Attach plastic spiders at strategic points to give the appearance of crawling arachnids. For an added touch, place giant inflatable spiders in unexpected spots. You can also create giant spider webs using black yarn or string and hang them from the ceiling. Remember, the spookier and more tangled, the better!
Ghoulishly Glamorous Table Settings :
Set a spellbinding table for your Halloween feast. Opt for black tablecloths or table runners for a dramatic effect. Use skeleton hand cutlery holders or place card holders shaped like tombstones. Incorporate creepy elements such as fake rats, black roses, or mini cauldrons as centerpieces. Arrange black and orange plates, napkins, and glassware to match the theme. Complete the look with personalized, printable menus and Halloween-themed place cards. Your guests will be delighted by the attention to detail!
Ghosts:
Ghosts are another classic Halloween decoration. You can hang them from the ceiling using fishing line, or make them out of cheesecloth and hang them in doorways. Alternatively, you could purchase some inflatable ghosts and place them around the room.
Skeletons:
Skeletons are always a hit at Halloween parties. You can hang them on the walls, or place them in chairs throughout the room. You could also create a life-size skeleton using PVC pipes and hang it from the ceiling.
Black and orange balloons:
Balloons are an easy and inexpensive way to add some color to your Halloween party. Use black and orange balloons to create fun balloon bouquets, or scatter them on the floor for a festive touch.
Fog machine:
If you really want to take your Halloween party to the next level, consider renting a fog machine. This will create a spooky, misty atmosphere that's perfect for a creepy Halloween party.
Creepy music:
No Halloween party is complete without some spooky music. Create a playlist of eerie songs and sound effects, or consider hiring a DJ to keep the party going.
Themed food and drinks:
To really get into the Halloween spirit, consider serving themed food and drinks. You could make pumpkin-shaped cookies, serve "eyeball" appetizers, or create a signature Halloween cocktail.
Haunted house props:
If you're feeling ambitious, consider creating a haunted house theme for your Halloween party. Use props like fake tombstones, coffins, and creepy dolls to create a spooky atmosphere that your guests won't soon forget.
In conclusion, with these twelve ideas, you can create a fantastic and spooky Halloween party decorations. From pumpkins and candles to spider webs and elegant table settings, you can create an atmosphere that will thrill your guests and leave a lasting impression. Whether you prefer classic decorations like pumpkins and ghosts or more modern touches like fog machines and themed cocktails, there are plenty of ways to make your party memorable. So get creative, have fun, and let the Halloween spirit flow!