Graduation season is an exciting time! Whether you're graduating from high school or college, it's a major milestone in your life that deserves to be properly celebrated. Planning a graduation party can seem overwhelming, but it doesn't have to be. Here are some tips on how to plan the perfect graduation party!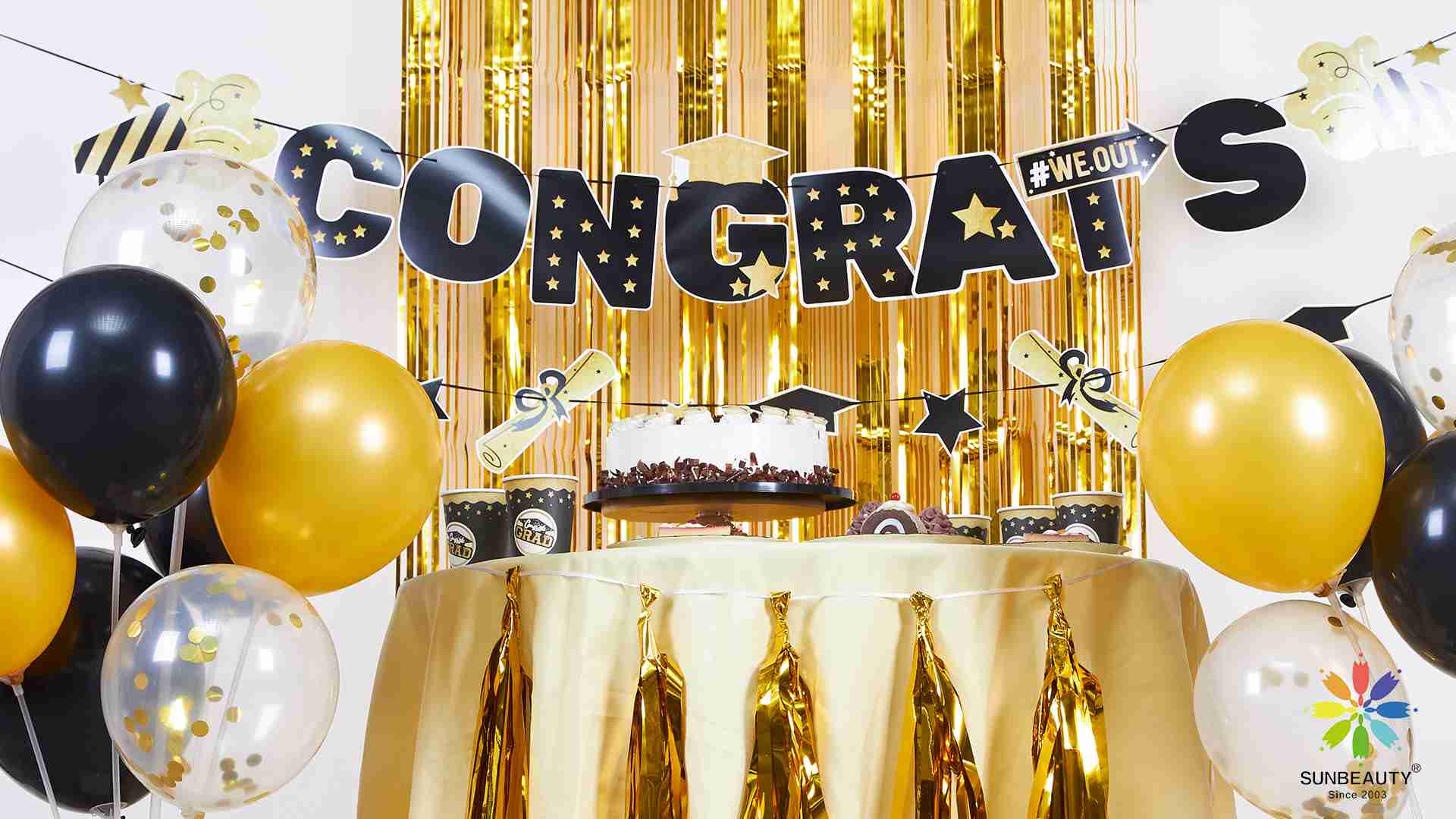 Set a Date and Time
The first thing you need to do when planning a graduation party is to set a date and time. Make sure the date is far enough in advance to give people time to plan and mark their calendars. Choose a time that works for both you and your guests, but keep in mind that many people may have other graduation parties or events to attend.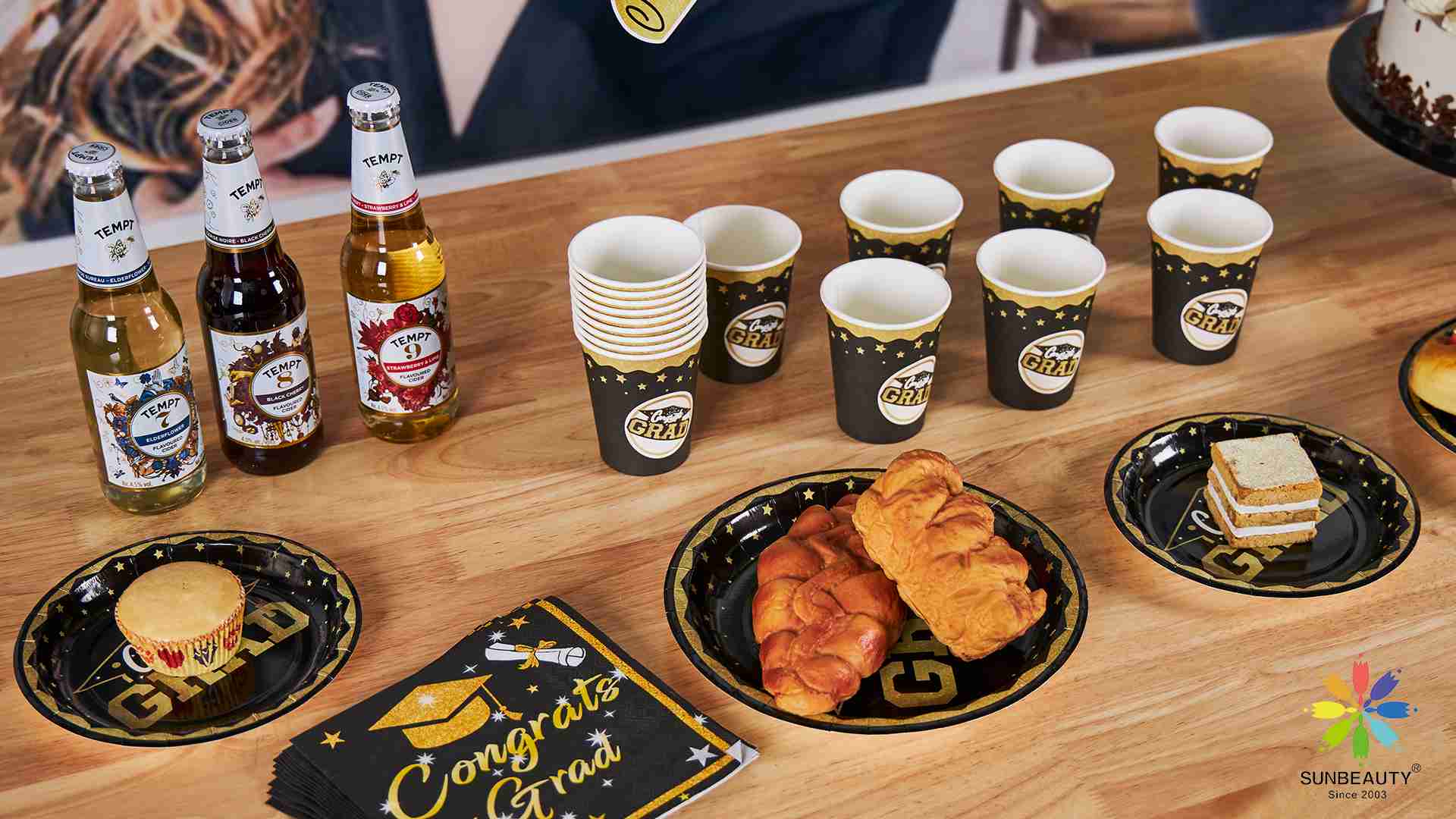 Choose a Theme
Choosing a theme for your graduation party can be a great way to tie everything together. It doesn't have to be anything fancy, it could simply be your school colors. You could also pick a theme that reflects your personality or interests.
Adventure Awaits: Celebrate the next chapter of your life with an adventure-themed graduation party! Think camping, hiking, and exploring. Decorate with maps, compasses, and travel-inspired decorations.
If you're feeling stuck on ideas for how to decorate and theme your party, don't worry! Here's a list of 6creative graduation party themes that are sure to impress your guests. No matter what your interests or style, you're sure to find something on this list that speaks to you. So let's get started planning the ultimate graduation bash!
Hollywood Glam: Roll out the red carpet and celebrate in style with a Hollywood Glam graduation theme. Dress up in your finest attire, set up a photo booth with a Hollywood backdrop, and decorate with glittery Hollywood-inspired decor.
Game On: Gamers will love this fun graduation theme! Set up an arcade game area with classic games like Pac-Man and Space Invaders. Decorate with gaming-inspired decor like a pixelated banner and themed snacks like Mario mushroom cupcakes.
Beach Bash: Celebrate in the sun with a beach-themed graduation party. Decorate with beach balls, sand buckets, seashells, and other beachy items. Serve up tropical drinks, seafood snacks, and beach-inspired desserts.
Throwback Decades: Take it back in time with a throwback decades graduation theme. Choose a decade (70s, 80s, 90s) and invite guests to dress up in their favorite fashion from that era. Decorate with retro-inspired decor and play music that represents the decade.
BBQ Bash: Host a backyard BBQ party to celebrate your graduation! Set up a grill and let guests cook their own food, play lawn games like corn hole and horseshoes, and decorate with backyard BBQ-inspired decor like checkered tablecloths and mason jars.
Moon and Stars: Take inspiration from the skies with a moon and stars graduation theme. Decorate with star-shaped balloons, twinkle lights, and a DIY moon photo booth. Serve up galaxy-inspired treats like cupcakes and cocktails with edible glitter and silver star stirrers.
Decide on a Location
Next, decide on a location for your graduation party. If you have a small group of friends and family, you can keep it at home or rent a small party room. For larger groups, consider renting a hall or outdoor space.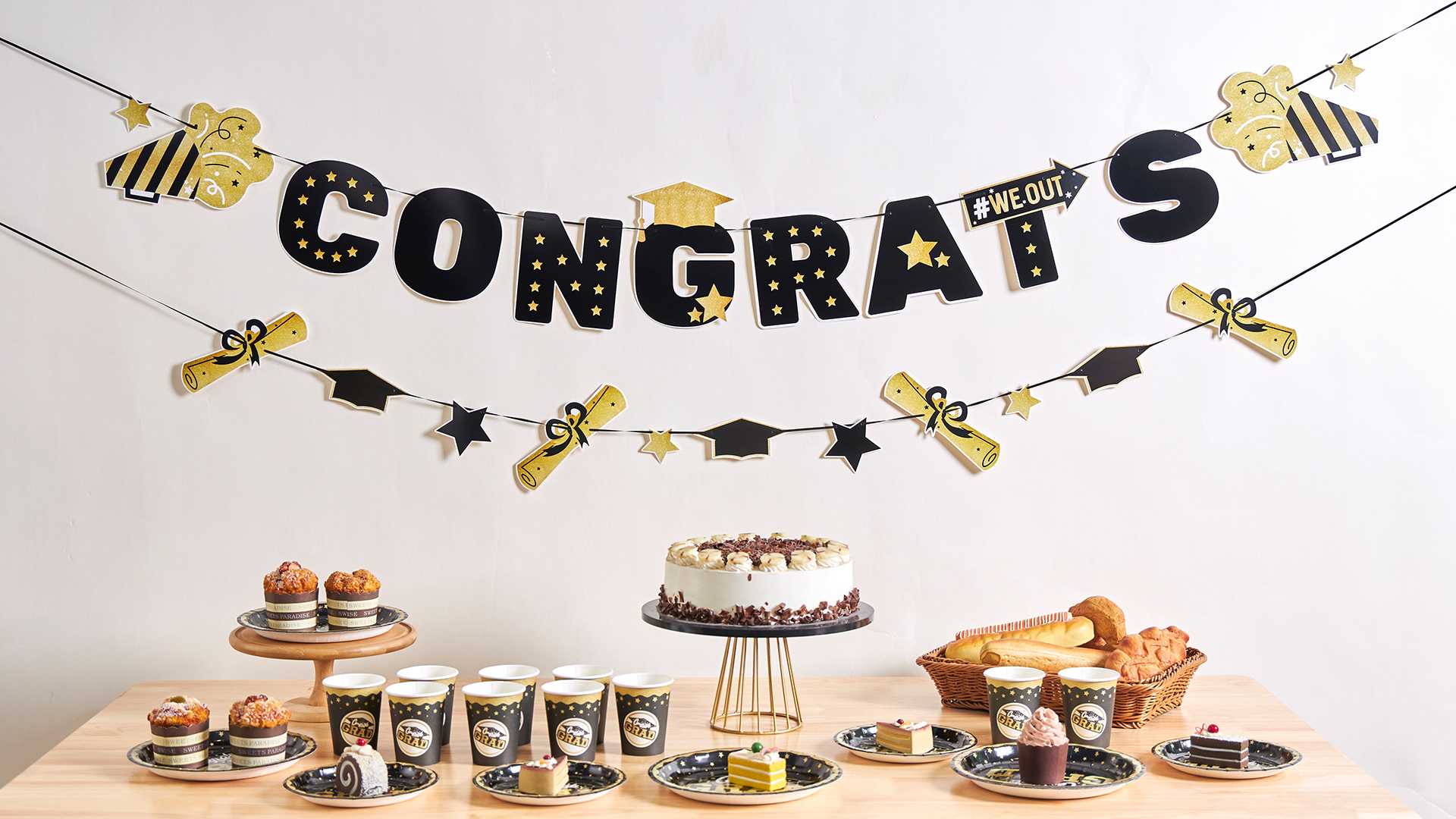 Send Out Invitations
Once you have a date, time, and location, it's time to send out invitations. You can choose to send invitations through mail, email or social media. Make sure to include all the details, including the date, time, location, theme, and any special instructions (like what to bring or dress code).
Plan the Menu
When planning the menu, think about what kinds of foods and drinks your guests will enjoy. Consider having a mixture of sweet and savory items, as well as non-alcoholic drinks for those who don't drink alcohol.
Graduation Decorations
Decorations can help bring your party to life, so consider what type of decorations would suit your theme. You might want to consider having banners, balloons, and table decorations. Here are some graduation decoration ideas from custom graduation banners to tableware and more.
Custom Graduation Banners: Personalized banners can be a great way to add a personal touch to your graduation party decor. You can customize them with the graduate's name and photos.
Balloon Bouquets: Balloons are a classic party decoration that never goes out of style. Create fun balloon bouquets in the graduate's school colors or use gold and silver balloons for a festive look.
Photo Booth Backdrop: Set up a photo booth area with a custom backdrop featuring the graduate's name and school colors. Add some fun props like hats, sunglasses, and signs for guests to pose with.
Graduation Cap Centerpieces: Use miniature graduation caps as centerpieces for your tables. You can fill them with candy or small favors for guests to take home.
Memory Table: Create a table displaying photos of the graduate throughout their school years. Include awards, trophies, and other memorabilia from their academic journey.
Diploma Wall: Hang a "Diploma Wall" using string or twine and attach mini diplomas or certificates to it. This would be a great addition to a photo booth area.
Confetti-filled Balloons: Fill clear balloons with colorful confetti and tie them to the backs of chairs or hang them from the ceiling for a festive touch.
Graduation Cap Cupcake Toppers: Add some graduation cap cupcake toppers to your dessert table for an extra sweet touch.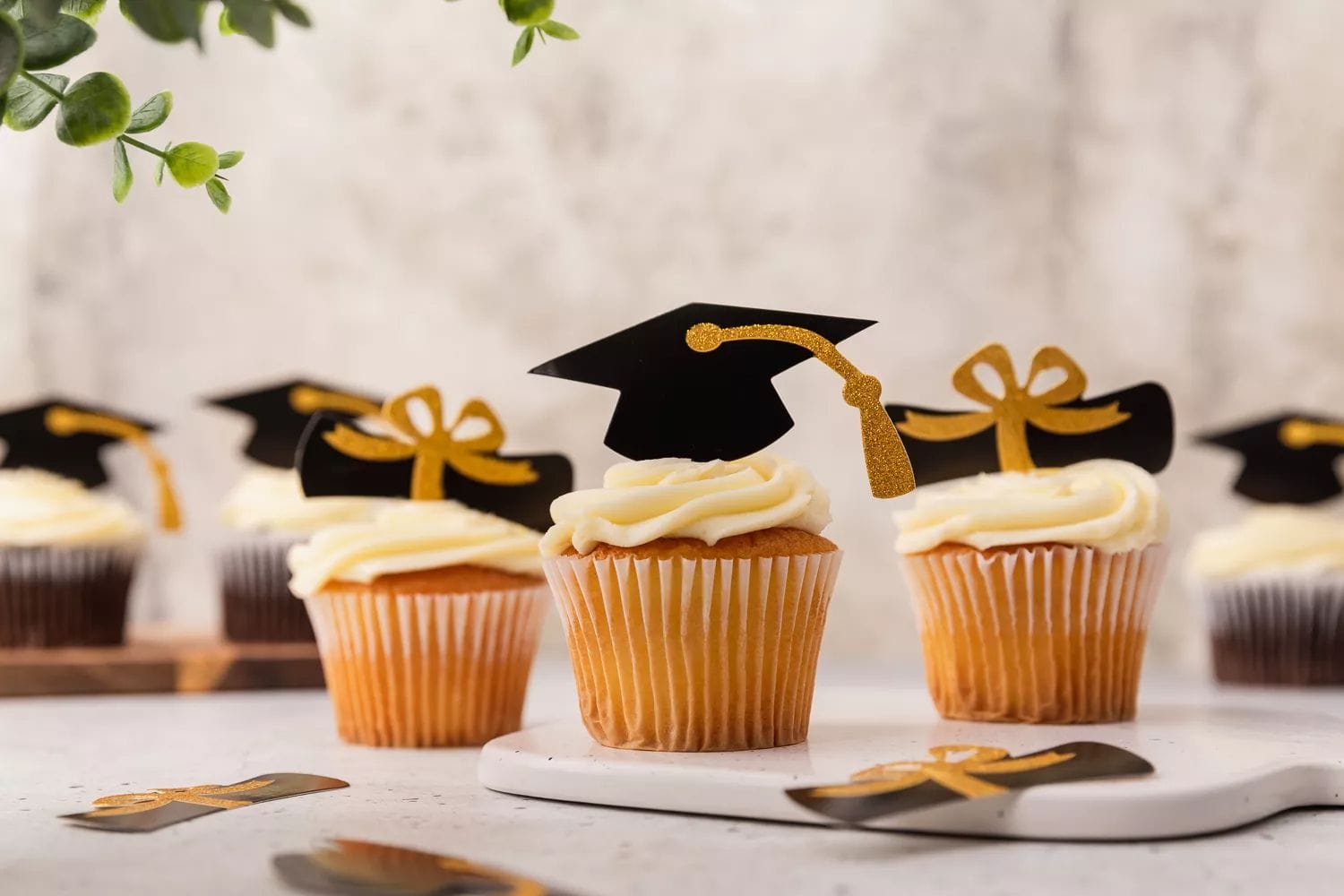 Class of 2023 Signage: Use class signs to signify which graduating class is being celebrated. These can be used as table decor or hung on walls throughout the party space.
Graduation Themed Tableware: Add some graduation themed plates, cups, and napkins to your tables cape. This will help tie in your graduation theme and make clean up a breeze!
These are just a few ideas to get you started with your graduation party decorations. With a little creativity and personalization, your party will be one to remember!
Entertainment
Finally, plan some entertainment activities for your guests. You could have a DJ or playlist, set up lawn games or have a photo booth. Just make sure whatever you choose is appropriate for your guests.
Planning the perfect graduation party requires some effort, but it doesn't have to be a stressful experience. Keep in mind these tips, and you'll be sure to host a memorable event that you and your guests will remember for years to come!